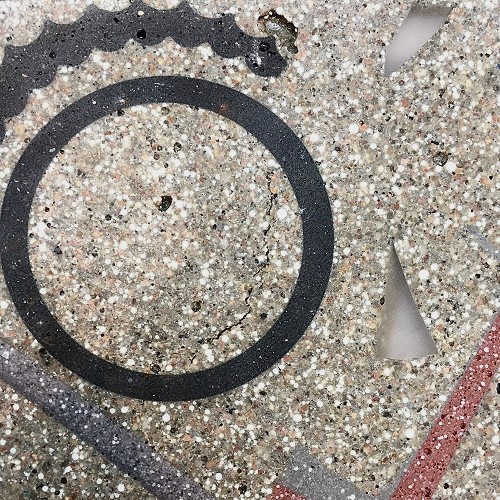 All-terrain composites
Created in 2017 to make the most of the mountain of waste from the deconstruction industry, these composite materials are in keeping with the history of their manufacturing territory, the North: made up of at least 75% of brick scraps, waste mold shells, windshields or even used foundry sand, these materials offer a new high-end aesthetic while assuming their roughness.
The waste is agglomerated with a binder and molded to create resistant objects, from knife handles to urban furniture. The best alternative to ensure durability, at present, is the use of synthetic binders to resist water in particular.
Finally, the recycling of manufacturing scraps allows the creation of new "zero waste" materials!
100% Plastic
Driven by the Precious Plastic initiative, a new low-tech vision of plastic recycling has been developing and industrializing for a few years: plastics sorted by family (PS, PE, PET...) are ground into flakes and reagglomerated at high temperature into plates. This waste comes from objects at the end of their life (packaging, electronic waste...) or from manufacturing scraps - by transforming them into solid and durable furniture, their life span is multiplied.
The offcuts are also very easily recyclable.
This approach is also artistic, the materials created are unique, seducing by their terrazzo, marbled, translucent aspects...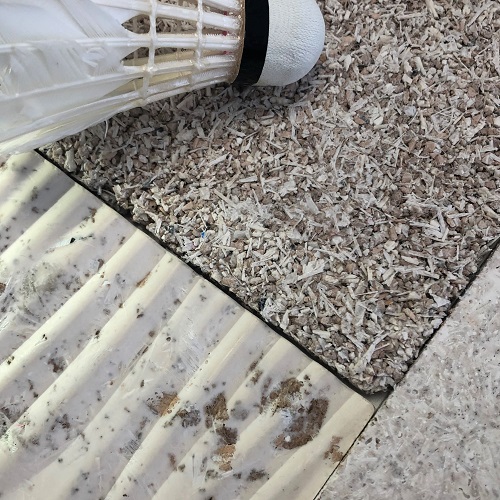 Cork and feathers
A particularly original composite material made of 70 to 90% badminton shuttlecocks!
Every year in France, badminton generates more than 20 tons of waste: feather and cork shuttlecocks are fragile and their time of use on the court is very short, hence a very important consumption.
Collected, crushed and agglomerated, the flywheels are transformed into acoustic wall coverings, table tops or decorative objects!