PROJECTS
Objects, packaging, decorations, ... bold and committed projects for brands, interior designers, corporate gifts ...
Design and sourcing of materials for the La petite Madeleine perfume stopper made of bio-composite scallop shells and cork: a bold approach to luxury that dares to be light and biodegradable!
With Louise Rué & Hors Studio.
Photo @lapetitemadeleine
April 2022
Custom development and supply of the candle cover and base, made of composite mussel shells: molded and then sanded to reveal the pearly character, each object is unique, the pattern random and contrasting.
Photo Diptyque
June 2022
Luminary and Vase Boutures declined in tinted windshield, in exclusivity and limited edition for the Camif Editions collection.
Launch April 2021.
Selected as one of the 100 FRENCH PROJECTS in the SUSTAINABLE DESIGN INSPIRATION CHART 2022 by the FRENCH DESIGN
Creation of a flowerpot for the inauguration of the Agreen Lab'O in Orléans.
Base made of recycled bottle glass, lid made of recycled plastic.
Personalization by laser engraving during the event.
2022
RESEARCH PROJECTS
Through partnerships with industrialists, designers, schools, etc. Boutures creates links and develops original projects to rethink the creation of objects or packaging.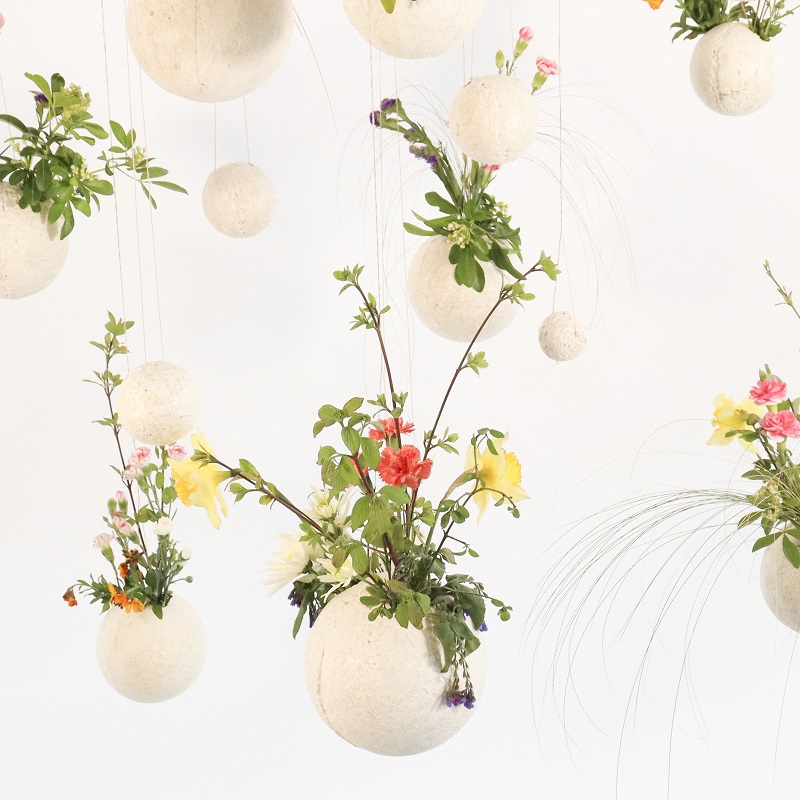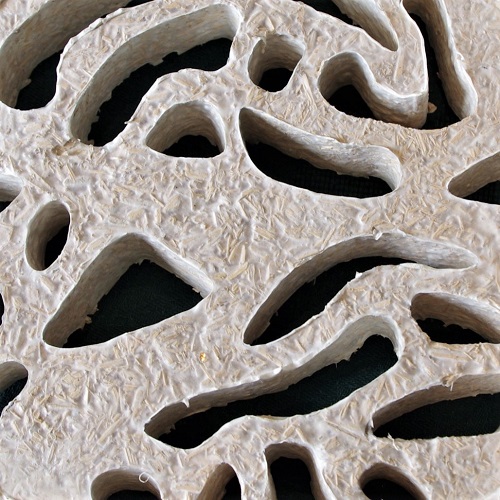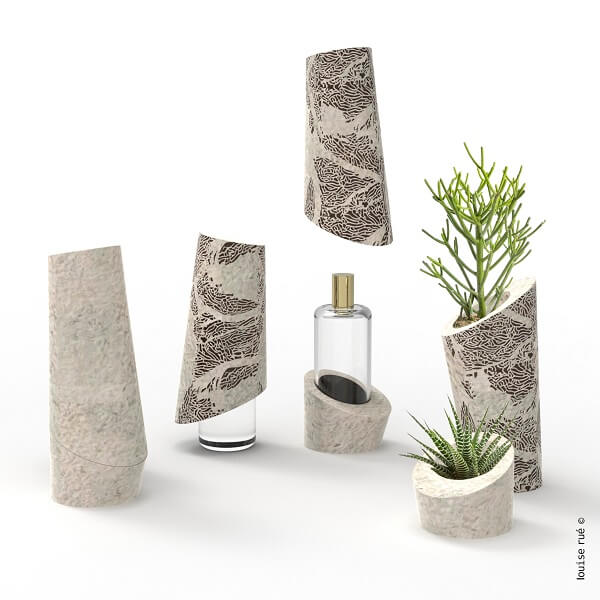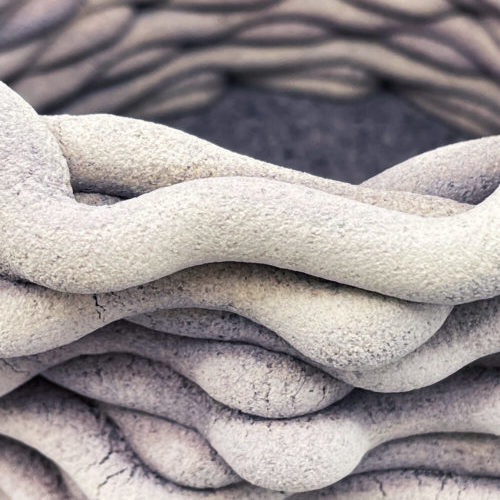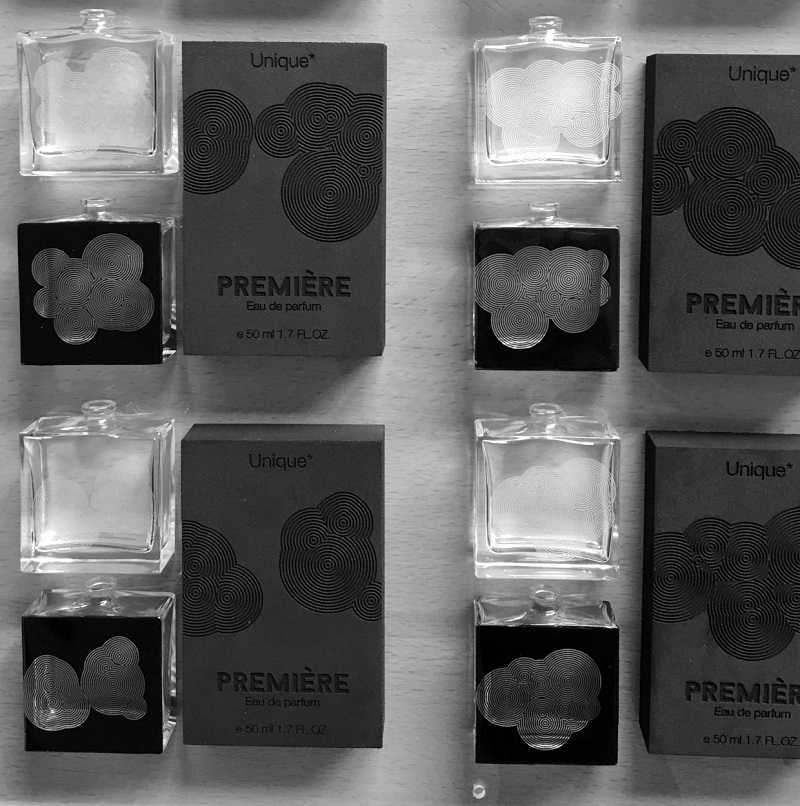 With Louise Rué:
- Research of concept of eco-designed perfume caps, for the Luxepack exhibition special edition Paris Sept 21.
- Research on forms, textures and uses of mycomaterials, France Design Week 2021 & 2022 exhibition
Research into mycomaterials as alternatives to floral mosses, prototyping of "plant spheres" - Installation in April 23 for the Journée Européenne des Métiers d'Art, Villette Makerz space.
With Sara Kele and Marion Duzan: Project GEOM funded by the Worth Partnership Project - Milan exhibition April 23.Prototyping and testing of Kairlin (flax biocomposite) for furniture.
With Bold Design and Hors Studio: participation in the Stereome research project, 3D printing of biocomposite shells.
Frugal" exhibition September 2021
With Brice MG and GD Laser: parametric design and mass production of unique pieces.
Project presented and rewarded at Cosmetic 360° - Oct 2019