SLOW DESIGN, CIRCULAR AND INNOVATIVE
A manifest collection
Boutures d'objets is a collection co-created with designers and thought as a nursery of creations, experimenting with new materials from an abundant resource, ... our waste.
Rethinking high-end aesthetics, doing less but better, designing the future of craftsmanship and industry ... Boutures is part of the slow design and invites to imagine a new approach to luxury and circular economy. 
Produced in small series, according to still emerging know-how, our objects open the way to a more aware production and respectful of the planet.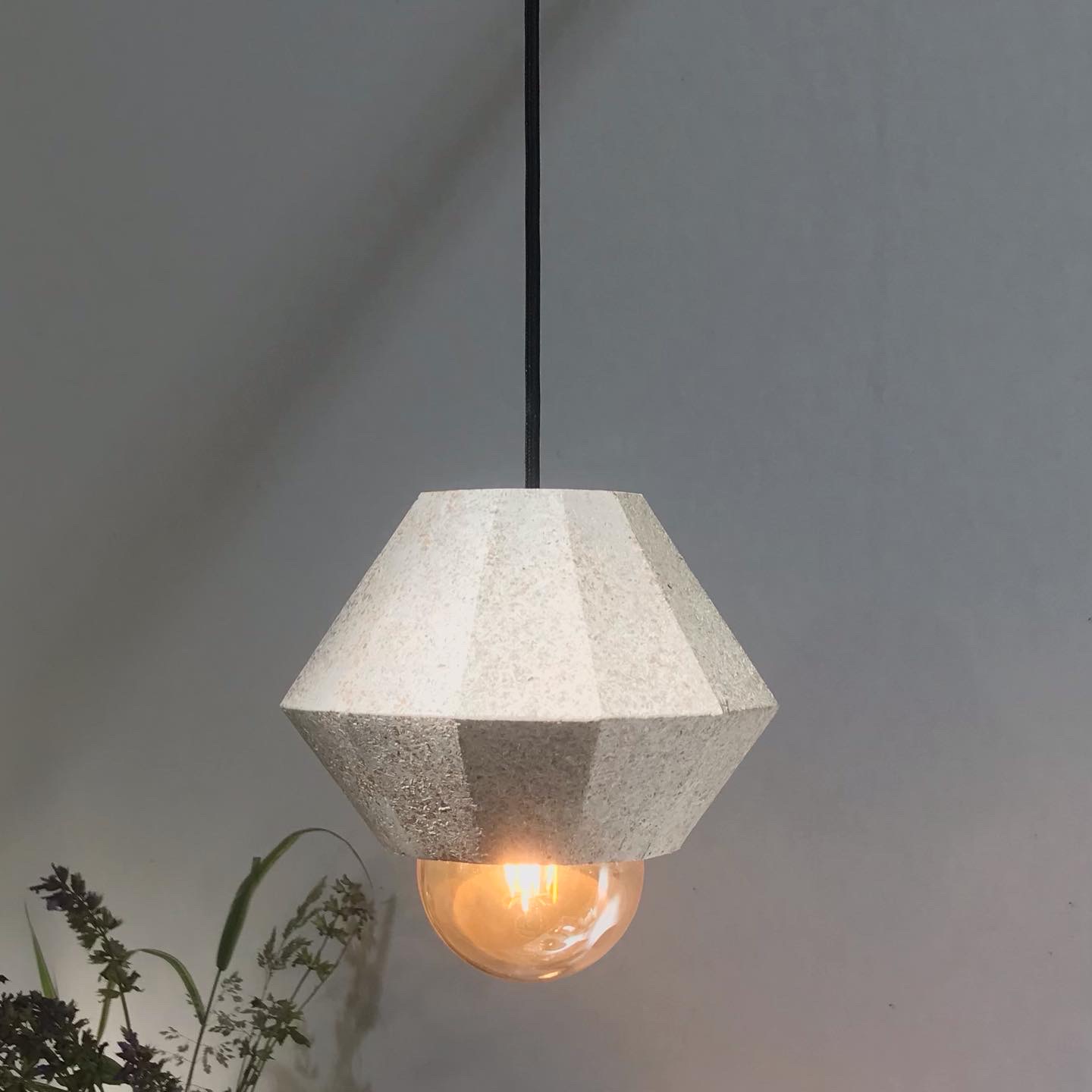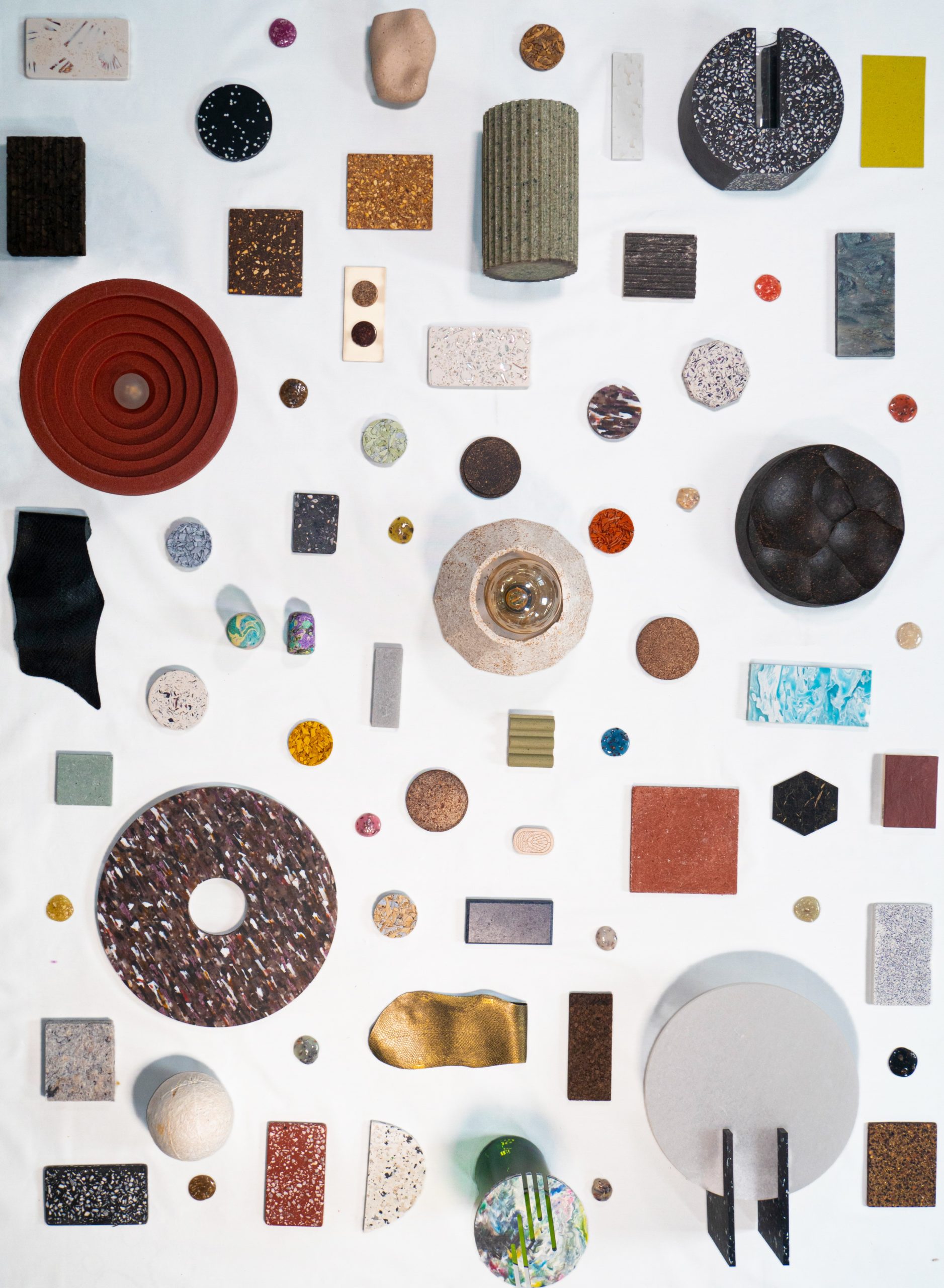 Materials to create
We are increasingly aware of the depletion of resources and the growing accumulation of waste.
Producing materials from these unused resources seems to be an obvious choice: many designers, engineers and entrepreneurs are innovating today by creating these new materials, often in a low-tech and local approach to facilitate their distribution. 
Creative and surprising materials, shaped and highlighted in the collection Boutures d'objets.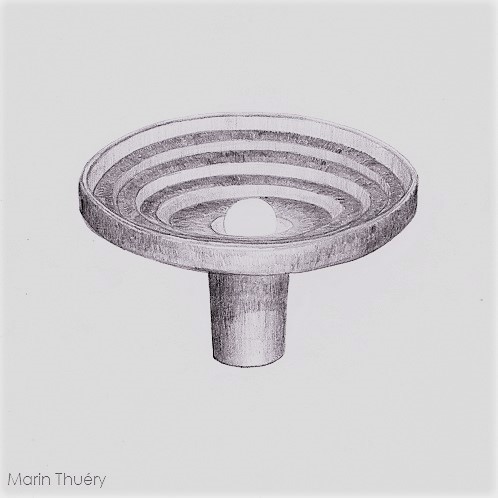 The singularity of design
Boutures is a publishing house: to imagine beautiful objects from sourced and selected materials, we have surrounded ourselves with designers with unique, sensitive and committed personalities.
The Boutures line is about revealing the material by proposing singular and timeless shapes,
it's thinking about the uses and the sustainable design of objects too.
The founder
Laurence Saugé has imagined a company in her image, a project where art, design, sustainability, technique and innovation meet.
After 12 years spent in the development of packaging, from perfume bottles to cream tubes to seawater "pshitt", this idea germinated at the end of 2017 and became a reality in 2019 with the creation of Boutures. A name that pays tribute to the magic of nature, which also evokes sharing and the vision of a garden to be created. 
Constantly on the lookout for material and technological innovations and trends, Laurence is building a network of optimistic and committed personalities for the realization of daring projects and the manufacture of original objects.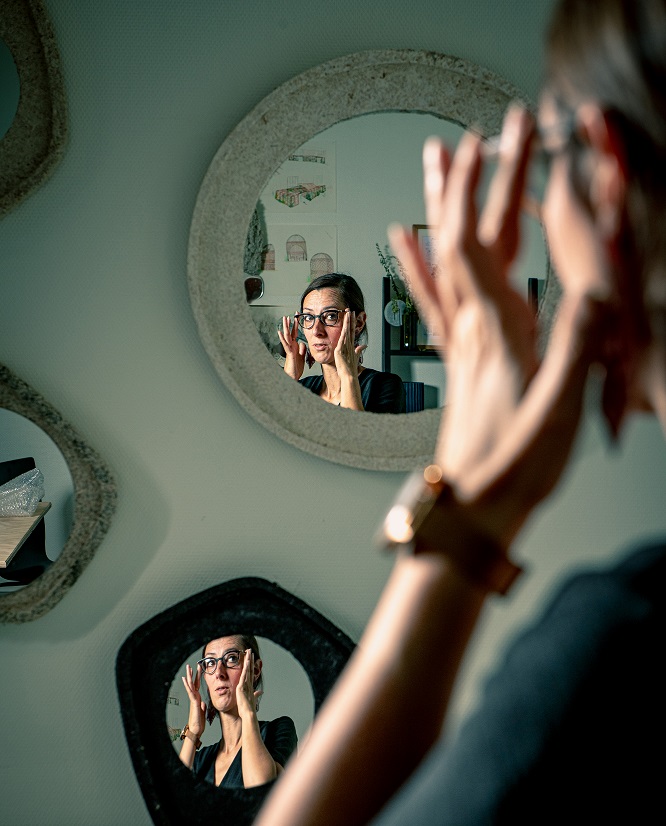 photo @François Christophe 2022
Our sustainable design approach
We integrate sustainable design, to limit the environmental impact of our products, from their creation to their end of life. We have thus retained the following principles:
The use of recycled materials: Preserving natural resources while valorizing waste is our main motivation. The materials we select valorize industrial waste, agricultural by-products, used packaging..., new and surprising materials.
Local manufacturing: The selected materials come from France, mainly, and Europe. The objects are made in France, the choice being guided by the know-how of the manufacturers, their geographical proximity, their environmental and social commitment.
Durable creations: This means designing products that are resistant, repairable and energy efficient. It also involves sustainable aesthetics, by offering timeless creations.
Recyclable objects: Finally, so that our objects can be recycled again, we design them in such a way that we can easily separate the different materials that compose them - by prohibiting, for example, the assembly by gluing different materials.
Social commitment
The circular economy is very often carried by structures of the social and solidarity economy.
Boutures is part of this approach: for packaging, electrical wiring, storage, preparation and shipping of orders, Boutures works with an ESAT - La Couronnerie in Orléans - which employs disabled people.
A small team is gradually being built around our activity, and it is a great pride for them as well as for us!